Happy fall! I suck at life! Or blogging anyway.
What's up world? How are we today? Are we so excited September is finally here? If the answer to that question is not a resounding "YES" then we can't be friends anymore. This is my birth month and I am super excited damn it.
So, August was an eventful month for me. I went through a lot of FUN (not even close to fun) personal issues during the month that I will actually be talking about sooner rather than later hopefully in a post. Don't worry they have to do with writing. I'm not going to go off on any random as hell tangents on you. No more than usual anyway.
In addition to Stressful Things happening almost all last month, some fun ones did as well. I finally finished my rewrite on my WIP and entered in into Pitch Wars. I barely made it. The submission window closed an hour after I turned everything in. Haha you wanna talk about stressful . . .
I also discovered that sometimes I can write with music. Everyone in the world does it besides me, so I thought I'd try it out. Turns out I can do it, but only for fight scenes and it has to be Super Intense Stuff. If anyone has a really good playlist they use for fight scenes please send it my way! I can't do fluffy scenes with music, though. Not that there are many fluffy scenes in my angry, murder-y book, but I do have other projects . . . those are a secret though. And I'm not touching them for a while. Did I mention I barely finished my rewrite in time to submit to Pitch Wars? Yeah. I'm taking a little writing break for a while. Just for a couple weeks while I catch up on reading and reviewing.
WHICH REMINDS ME I have a few reviews heading your way this month, of books you're most likely going to want to pick up. I'm in the middle of a few right now (namely Sadie, but I'll squeal about that in it's own post) and guys. Books are great. These books are so great. So many amazing books coming out this month.
So I suppose I should tell you what the amazing books coming out this month are, huh? Strap in and get comfy because you're gonna be here for a little while.
LET'S GET STARTED!!
The Dark Descent of Elizabeth Frankenstein by Kiersten White Taken in by the Frankensteins at a young age in order to befriend young Victor, Elizabeth has found herself inseparable from him ever since. But as she gets older and it gets harder and harder to keep Victor's temper in check, she has to become more and more calculating. Keeping Victor happy is the goal. Her life just might depend on it. YA historical horror. Release Date: September 25th. About: Goodreads. Purchase: B&N IndieBound.
Sadie by Courtney Summers When her sister dies, Sadie disappears. She's had a hard enough life as it is, so the one person she cares about leaving her hits her hard. No one knows the truth about what happened except for her, or so everyone thinks. When her disappearance is picked up by popular radio host West McCray the world starts to follow along with her story. But will they get the answers they need, and find Sadie, before it's too late? YA contemporary. Release Date: September 4th. About: Goodreads. Purchase: B&N IndieBound.
Rule by Ellen Goodlett The king is dying and the kingdom only has three options to choose from before they descend into anarchy. Or rather, three people. There's Zafi, who can never let the world know how far she has gone to protect her band of Travelers. Akeylah, who is so desperate to escape her abusive father she makes a dangerous decision. And Ren, who has been trying to claw her way out of the servant's chambers her entire life. All share one secret: they are the king's illegitimate daughters. And one is destined to rule. YA fantasy. Release Date: September 11th. About: Goodreads. Purchase: B&N IndieBound.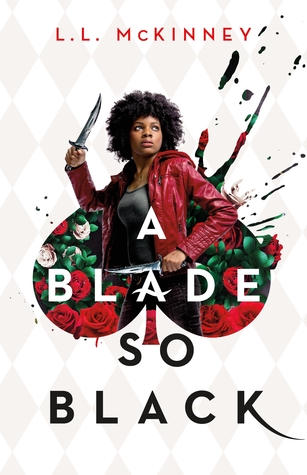 A Blade So Black by L. L. McKinney Trained to battle the Nightmares in the dream-realm known as Wonderland, Alice refuses to let them come so close to killing her again. Yet life isn't as simple as waking up to escape. The Nightmares are starting to encroach on her real-world life, and keeping them away is becoming a full-time job. When her mentor is poisoned Alice has to go deeper than ever before into Wonderland to find an antidote. But if she's not careful she might lose more than she bargained for. YA fantasy. Release Date: September 25th. About: Goodreads. Purchase: B&N IndieBound.
Escaping from Houdini by Kerri Maniscalco In the third book in the Stalking Jack the Ripper series, Audrey Rose and her partner Thomas Cresswell travel to New York to solve another murder mystery. Along the way across the Atlantic they are charmed by the entertaining passengers on their ocean liner. It's all fun and games until wealthy women begin to turn up missing. Now Audrey and Thomas have to piece together what's going on before anyone else can end up dead. But when all signs point to the next victim being someone she loves, can Audrey find the killer in time? YA historical mystery. Release Date: September 18th. About: Goodreads. Purchase: B&N IndieBound.
to make monsters out of girls by Amanda Lovelace A moving and highly personal exploration of how an abusive relationship leaves a mark on you. I cannot even do this one justice with a description. The first in an illustrated duology that will question how one heals, or if one even does, from such experiences. Highly recommend checking out the other blurbs and Goodreads reviews on this one for further explanation. Release Date: September 18th. About: Goodreads. Purchase: B&N IndieBound.
The Storm Runner by J. C. Cervantes Zane just wants to explore the volcano near his home with his dog, Rosie. According to the new girl though, that's not going to happen. Zane is destined to free a Maya god from the relic he's imprisoned in, unless he can find and remove it first. But when he tries he discovers that he's at the center of an all-out war between the gods. And one of those gods is his father. To survive he must become the Storm Runner. But that's a lot of pressure to put on a boy who needs to walk with a cane. MG fantasy. Release Date: September 18th. About: Goodreads. Purchase: B&N IndieBound.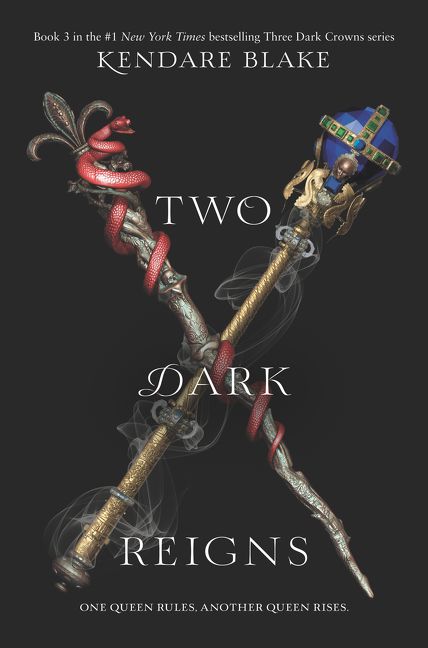 Two Dark Reigns by Kendare Blake As this is the third book in the series I will give no summary because spoilers. BUT I will say this series is deliciously dark and incredibly fun to read. I love Kendare's work and recommend these books to anyone who likes fantasy and badass girls making the world bow to them. It's truly one to devour. YA fantasy. Release Date: September 4th. About: Goodreads. Purchase: B&N IndieBound.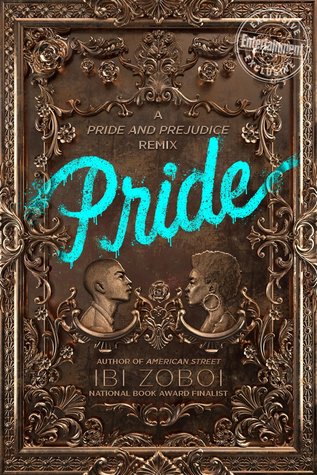 Pride by Ibi Zoboi Zuri Benitez is proud of her neighborhood and her Afro-Latino heritage. But pride isn't going to be enough to safe her home from gentrification. When the Darcy family movies in down the street Zuri wants nothing more than to avoid them. Except her sister is falling for their older son. Which means she has to deal with the irritating and arrogant Darius. Except, maybe he's not so irritating. But when everyone in her life wants something different from her, it starts to tear her apart. Zuri needs to figure out where she belongs, and fast. YA contemporary. Release Date: September 18th. About: Goodreads. Purchase: B&N IndieBound.
For A Muse of Fire by Heidi Heilig Jetta's family is one of the most acclaimed shadow players across the land. Their talent is so great it lands them a spot on a ship to Aquitan. The secret? Jetta sees recently-departed spirits, binding them to her puppets. But this magic is forbidden since the colonizers took over her land. Now she seeks the promise of a healing spring in the Mad King's territory in Aquitan, as seeing spirits isn't the only problem she has. But in a land poised for rebellion promises of safety aren't all they seem to be. YA fantasy. Release Date: September 25th. About: Goodreads. Purchase: B&N IndieBound.
Not Even Bones by Rebecca Schaeffer Nita isn't the person who kills the supernatural beings to sell them online. That's her mom's job. But when she refuses to help dissect a live creature her mother brings home, Nita ends up being sold in it's place. Now she has to work to find her way out of her cell, and make sure she never ends up back in this place again. YA fantasy/paranormal. Release Date: September 4th. About: Goodreads. Purchase: B&N IndieBound.
Summer Bird Blue by Akemi Dawn Bowman Rumi Seto doesn't have all of the answers, and that bothers her a lot. But one thing she does know is that she wants to keep making music with her younger sister, Lea. But when Lea dies unexpectedly and her mother sends her away to live with an aunt in Hawaii, Rumi is left to deal with her grief alone. With some help from the boys next door she might be able to figure out how survive in a world where her sister no longer exists. She may even make her way back to the music she left behind. YA contemporary. Release Date: September 11th. About: Goodreads. Purchase: B&N IndieBound.
Wildcard by Marie Lu Sequel to Warcross. No summary posted on my end because, again, spoilers. BUT I have heard insanely good things about the first book and those who've had the opportunity to read and advanced copy of Wildcard have had many good things to say. Marie Lu remains a phenomenally talented writer who everyone should read. YA Sci-Fi. Release Date: September 18th. About: Goodreads. Purchase: B&N IndieBound.
An Absolutely Remarkable Thing by Hank Green It's three a.m. and all April May wants to do is get home. But when she finds the first of the Carls–exquisitely crafted statues–she and a friend take a video with it and upload it to YouTube. The next day she wakes up a viral sensation. Now she has to learn to adjust to her new life in the spotlight while figuring out exactly where these statues came from and what they mean. Fiction. Release Date: September 25th. About: Goodreads. Purchase: B&N IndieBound.
Black Wings Beating by Alex London In the land of Uztar nothing is more sacred than the birds of prey that take to their skies, and the falconers who control them. Kylee wants to escape her fate as a falconer while her twin Brysen wants nothing more than to be one. Kylee has almost found her way out, until war makes its way to their home. Now the twins must seek out the Ghost Eagle to protect themselves, those they love, and their futures. But they're going to have to find it quickly to escape those who hunt them. YA fantasy. Release Date: September 25th. About: Goodreads. Purchase: B&N IndieBound.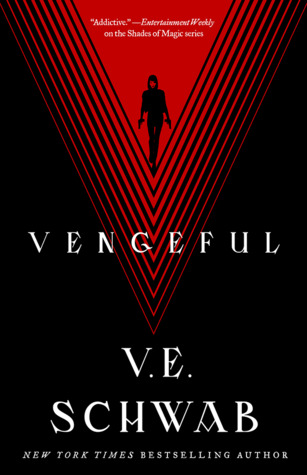 Vengeful by V. E. Schwab Yet another sequel. Listen these books are good okay? They're worth reading. Especially when it comes to V. E. Schwab. This book is the second in the Villains series. I'm telling you that you absolutely need to pick up anything written by this author but especially this one. Seriously. Read it. Fantasy. Release Date: September 25th. About: Goodreads. Purchase: B&N IndieBound.
Also, this isn't a release but these editions of The Hate U Give will be coming out in September and they're super pretty so I'm just gonna put the covers here because I love them. Don't forget the movie comes out this fall!
And, speaking of movies, has everyone read To All The Boys I've Loved Before? By Jenny Han? You, of course, know what I'm talking about. If not I don't know why you are still reading this when you should be reading the book and squealing over the movie on Netflix. I've watched it four times already. I gotta say, if there had been a guy like Peter K in my high school, maybe I would've dated. Or college. Is there an adult Peter K somewhere? If there is someone should find him and send him my way. Or have they all been snatched up by the time adulthood rolls around?
Right. Tangents.
Anyway that's it for today! As you can see September is gonna be a bad month for my bank account, but a great one for my TBR. Speaking of which, one of these days I'm going to count how many books are actually on it. The estimated answer? Too many. Not enough. You get the idea.
Okay, I'm off to finish Sadie and scream about it to anyone who will listen. I'm sure my co-workers are glad I'm not working today since I'd probably be like "Y'ALL LOOK AT HOW AWESOME THIS BOOK IS EVERYBODY READ IT" and then they'd run away or fire me for being annoying. Which I'm surprised hasn't happened already. You've probably already come to the conclusion I'm pretty annoying. Now imagine having to work with me. Yeah. Bet you're grateful you only have to deal with my blog posts now.
Cool so I'm gonna go read. Review for Sadie coming very soon! Bye!
Kailey